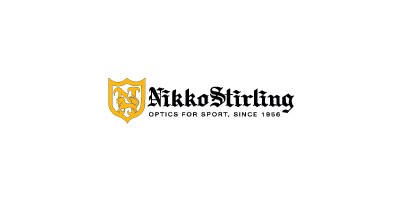 ---
---
---
A heritage of hunting separates Nikko Stirling from its competitors. Nikko Stirling does not produce spectacles, jewelry, cameras or microscopes. They specialize only in Optics for hunting.
The philosophy is to provide the hunters or target shooters with optics they need to be successful in their sport. Since 1956 this has been our goal. Today the Nikko Stirling range is a result of the evolution of solving the challenges faced by hunters throughout the world.
During 2016 Nikko Stirling is proud to be celebrating 60 years since its inception by Malcolm John Fuller (1924-1994).
Born in Australia, Malcolm Fuller had an early exposure to firearms and hunting on Australian farms that were abundant with wild boar, deer, goats, foxes and rabbits. This early exposure and subsequent lifelong pursuit of hunting larger game provided Malcolm Fuller with tremendous practical experience that has been a cornerstone to the development of riflescopes under the Nikko Stirling range.
Initially utilizing optics factories that were emerging in Japan in the 1950s, he founded the Stirling Scope Company Ltd in Tokyo, Japan to manufacture and export Nikko Stirling riflescopes to Europe, Africa and Australasia.
Few other makers of riflescopes can claim their origins in hunting; most are divisions of related optics factories. This distinction is particularly important in the development of today's range of Nikko Stirling riflescopes. Practical experience incorporated into our designs combined with manufacturing and component quality ensures the hunter's needs are met and satisfied.
Today the range of Nikko Stirling riflescopes offers a choice for all firearms enthusiasts. Serious hunters look to our DIAMOND series scopes, While new enthusiasts start out with a MOUNTMASTER scope on their air gun or .22 rifles.